Any catfish in the house ? I am personally on my way to humpback, lets go OCI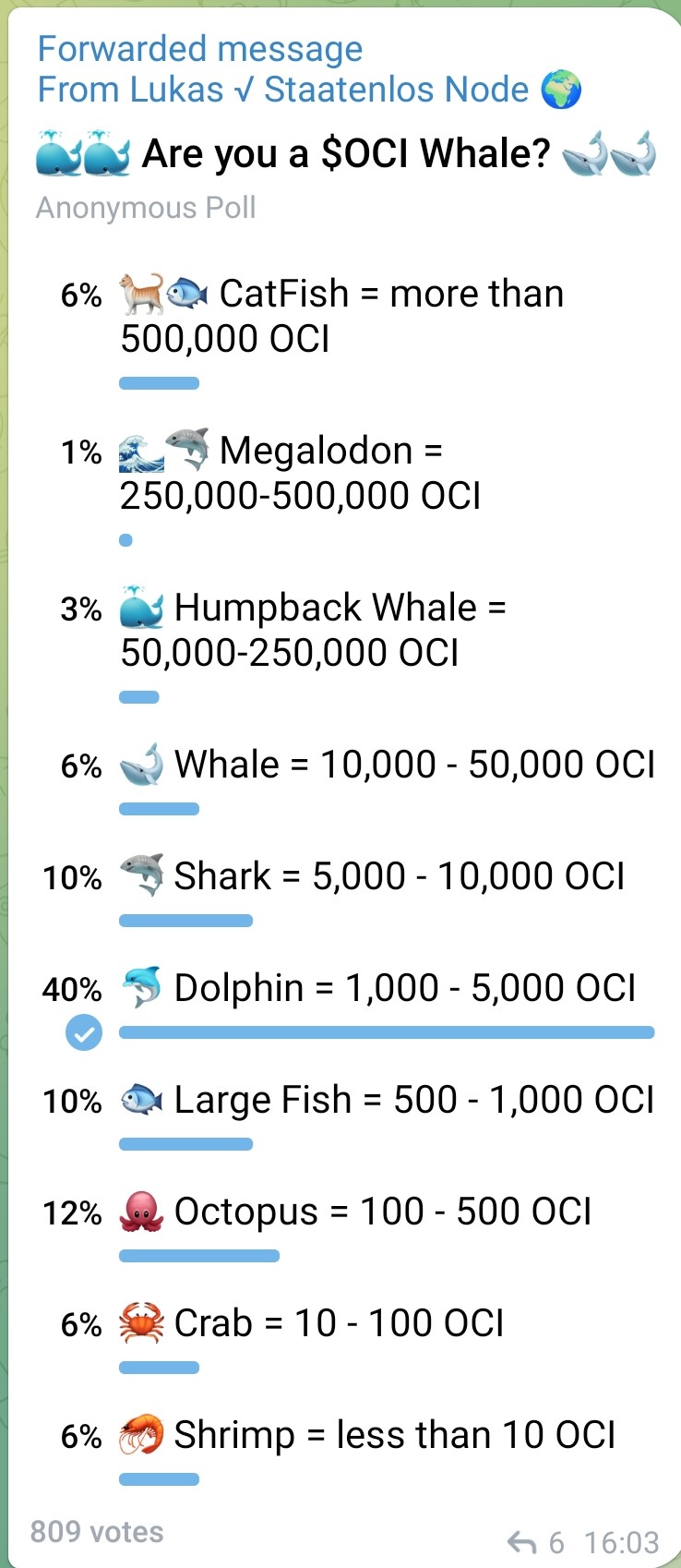 I am only at Dolphin, sold a few thousand sooner which I regret now. But hey, there is a plenty of time still to catch up.

I thought I was Dolphin, But I'm trying to catch more OCI and maybe it will transform. Although it's still far from what I expected.
It is very difficult to get Oci because with a lot of staking there are only a few. I'm very sad because I just found out about Oci and missed a lot of events.
lol, mate we are in the same boat , we all buy our oci on dogecubedswap.
Get on the oci train ! yehhaaaa
I think polls on telegram get a lot of trolls which vote for the highest tier. So the data is really different actually. I thought I am somewhere in the middle of the holders but checking radixscan I am actually somewhere of the first couple pages. Which is really a big thing and valid data.
Imaging being on the first couple pages of UNI holders or some kind.
So guys check out your actual position and I am sure most of you are way closer to the OCI top than you think

Actually i'm an Octopus. I sold a large amount of OCI 3 months ago.
I never thought of that, that some people would vote higher, Yes I am on the first page and so keen to see how the ui I will look I think they are going to do a great job. Oci is very important to the radix platform for success, in fact its crucial.
Also an octopus with a tendency to a large fish
Thats actually a crazy thought!
Then let this one poll be true

Are You a $OCI Whales?
Cat Fish = More Than 500,000 Oci
Megalodon = 250,000-500,000 Oci
Humpback WHale = 50,000-250,000 Oci
Whale = 10,000-50,000 Oci
Shark = 5,000-10,000 Oci
Dolphin = 1,000-5,000 Oci
Large Fish = 5,00-1,000 Oci
Octopus = 100-500 Oci
Crab = 10-100 Oci
Shrimp = Less than 10 Oci
A little snapshot of the $OCI distribution from Radixscan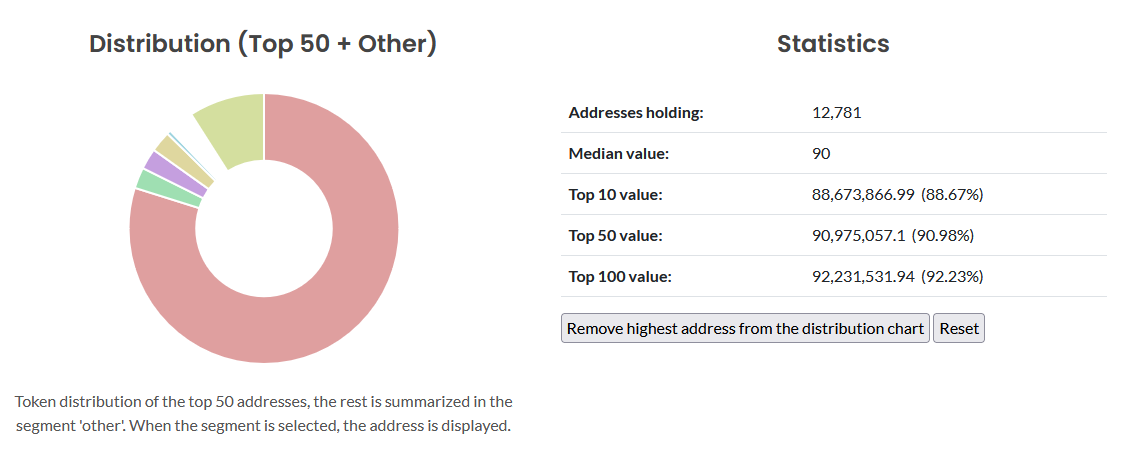 No one voted would have been cool to see

I think so everyone would rather have their position unknown.


Though it would be cool if there was OCIGOD here with us.
Seems like the ocigod wants to stay in the shadow which is very much understandable
Lol, i am heading towards humpback, but I dont think there are nay catfish on here , but thanks for crating the poll!