Tether launched USDT on the Tezos network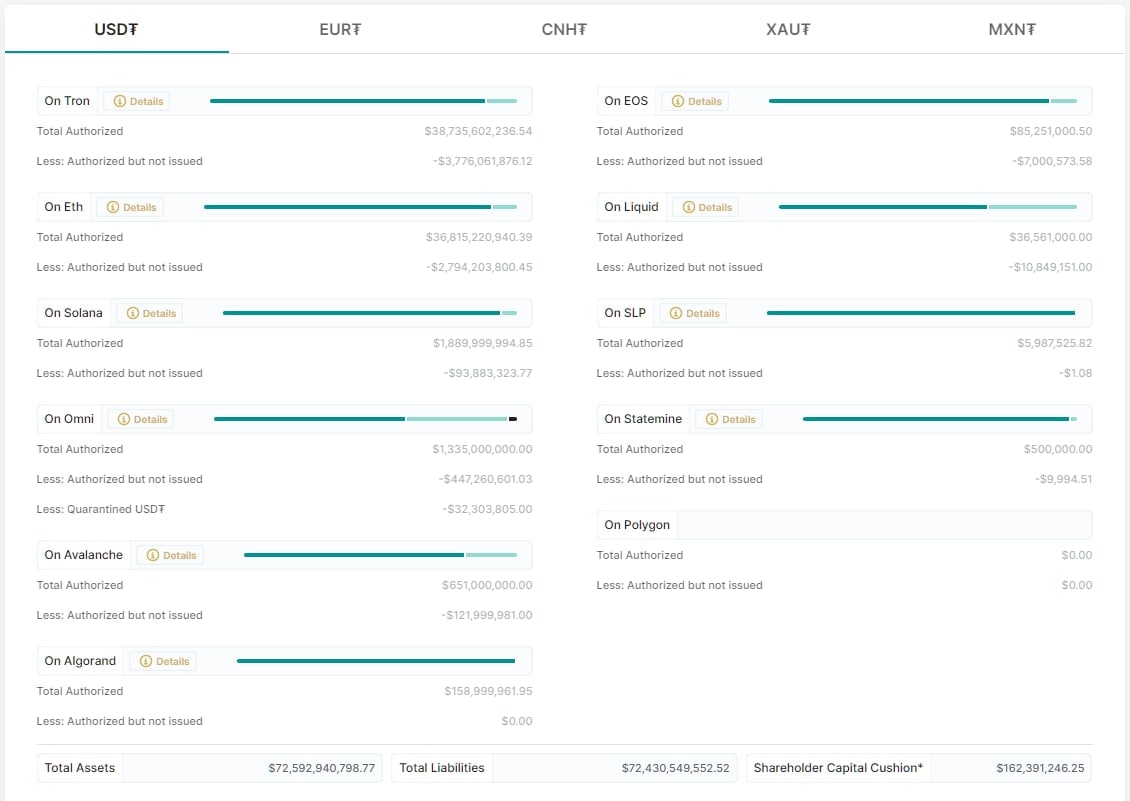 It is the twelfth blockchain after Ethereum, Solana, Avalanche, Polygon, Algorand, Tron, Omni (Bitcoin), EOS, Liquid Network, Kusama and Bitcoin Cash.

According to the company, the market capitalization of USDT exceeds $72.5 billion, with Tron ($38.73 billion) and Ethereum ($36.81 billion) blockchains accounting for the largest portion of the stablecoin offering.
Recall that quite recently Tether launched its stablecoin on the Polygon network.