Depending on where you live in the world paying crypto taxes might be a difficult thing to do.
There are many tools out there to make this process go easier and faster, but there is still some work required to achieve a detailed list of trades, wins and losses.
This Guide aims to help people understand the process and tricks following the example of CoinTracking as a tool. I personally use it for my tax report. In the interest of full disclosure: this link is a referral link benefiting You with a discount and a little something for me as well.
There are already a lot of good guides about the tool itself as well a good documentation. Therefore, I mainly focus on the import of Radix trades and transactions because no tool is currently able to import those transactions automatically via API or such.
1: Export your transaction and trade history via RadixScan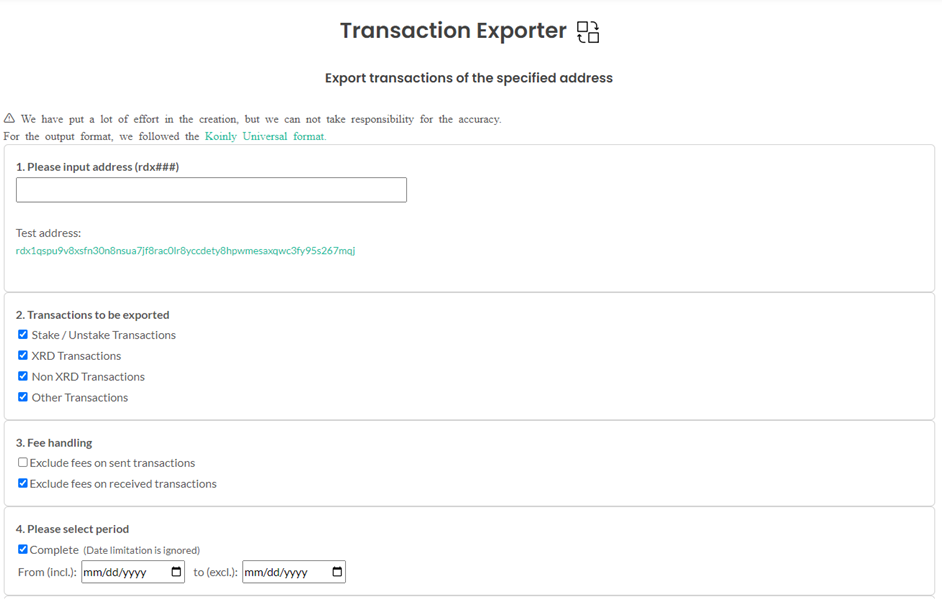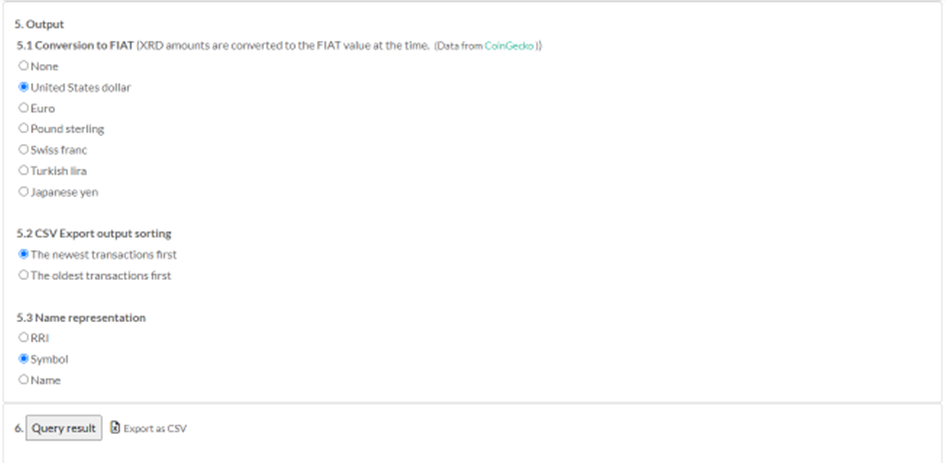 Insert your Wallet address (1.)
Tick 'exclude fees on received transactions', since they are not relevant for your tax report (3.)
Choose your native currency (5.1)
Hit 'export as CSV' to save the report locally (6.)
2: CoinTracking
Go over to CoinTracking and log into your account. You might want to import all the transactions from CEXes and DEXes which most likely have an automated API import.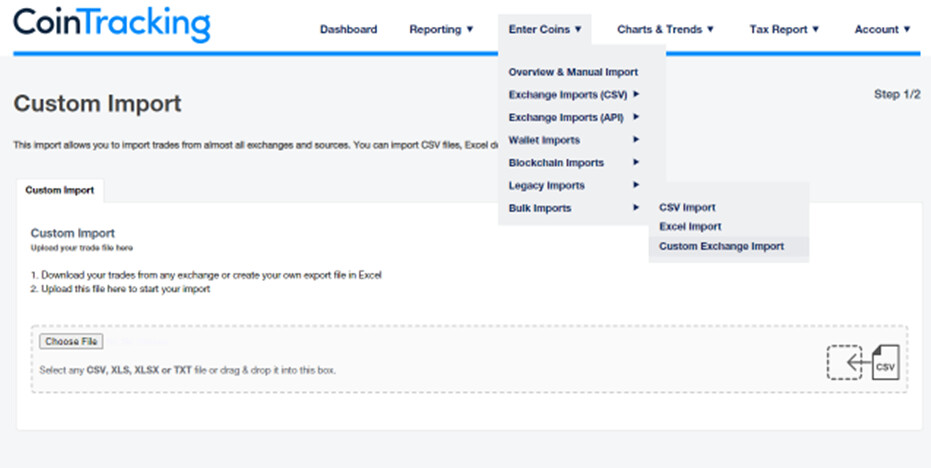 Importing the Radix data you just created with RadixScan goes as follows:
Navigate to 'Custom Exchange Import'
Drop your created CSV data into the box and 'continue to import'
Now the magic begins:
You can manually map the columns of your CSV to the standard of CoinTracking. I created a template for this in order to speed up the process and the basic settings are as presented below

The mapping shown here works for me and should work for you with the same CSV structure as well. As you can see, I defined some extra conditions also that clean up the data a little bit. Parameter 3 is just to make sure no fees are considered when receiving tokens (this might also be handled with the tick box earlier in the transaction exporter).
In my case most of my deposits are from airdrops as OCI/DPH and such, that's why I labelled them as 'Airdrop' by default with Parameter 1.
You may name the Exchange and set a Trade-Group manually for better readability, I recommend pasting your Wallet address in one of those fields in case you have multiple wallets.
After hitting 'start Import' all your transactions are part of your CoinTracking Report. The only thing left to do is connecting some of the marked 'Airdrop' with 'Withdrawal' in case both together form an OTC Trade (or a trade through DogeCubeX or such). This is standard procedure and can be looked at in the normal documentation.
Notice that the CSV does not include staking rewards! You need a different service for that and a separate import in the tool.
I hope this guide was useful to some of you. Feel free to comment additional information or if you want more on importing staking rewards.
Wagtail