Hi Everyone, here goes my first post! I thought we could all add our giveaways or others' giveaways if they're not on the list.
Here is my giveaway that is currently running until the end of this week - it will end on Sunday 12 June 2022 at around 10 PM UTC!
Link to giveaway: https://twitter.com/Mycro_Cat/status/1533972693187538947
Giveaway prizes:
5 x RATZ
5 x CERBER
5 x MTNT
5 x RADOODLE
1 x 10 BOBBY
1 x 5B INU
1 x BANA
1 x 10 OCI
1 x RADDERFLY
Investing at least 1 XRD into this Radit message will get you an extra ticket in the giveaway and you'll be eligible for the Radit-investors-only draw for all the XRD I will collect by the end of the week:
Please add your giveaways here too and let's keep this going!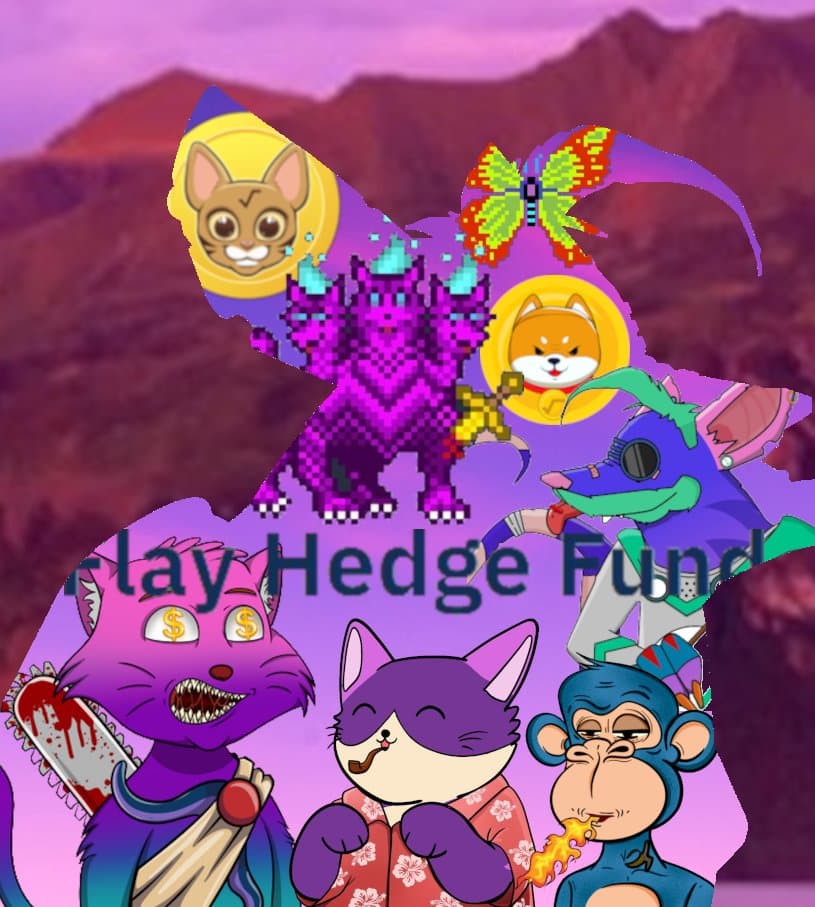 ---
https://twitter.com/duckadiesel/status/1534474391010017286
My 3. #Radix #Giveaway! This time I am making $XSEED token giveaway, the token from #radixdltstaking validator!

10x200 $XSEED tokens​:fire:
All you have to do is:
Follow
duckadiesel
and
Kesswitz

Follow
XSEED_Radix

Join $XSEED telegram group
---
https://twitter.com/CerberRADS/status/1534492187836162048

NEW GIVEAWAY​:bangbang:
We want you to introduce your Hellhounds to the Radix community!
Post a new tweet introducing your hound. Tell us its name or interesting traits.

Include
@CerberRADS
$XRD #Radix

We will pick 10 winners at random!

More posts = more chances to win!
---
https://twitter.com/Radixgiveawaya2/status/1533879530045198336
TIME FOR ANOTHER GIVEAWAY!!! I am partnering up with
@radiwhales
and we are giving away 2 NFTs!!! To enter follow me and
@radiwhales
, like, and retweet!! Also make sure to go check out their website: https://radiwhales.com
---
https://twitter.com/robertzoppo/status/1534271006826561536
Buff Wild 50/50 Raffle
The next 20 new & unique wallet addresses to own a Buff enter a select draw to win…
1/1 Cyclops Buff


4 x Buff NFT's
5 x 50 Crew Coin
72 HRS LFG!!

1 x
@RadderFlies
3 x
@radoodles_nft
Just RT & Tag a Friend who should join the
@BuffWild_Radix
---
https://twitter.com/Radix_Inu/status/1533897054061219841

Time for a #Radix #NFT #Giveaway!


Follow, Like, RT this &
@invaderz_nft's tweet


Join both Telegram Groups


Screenshot & upload
…so you can

Share in 100 billion $INU prize


9 winners will get an exclusive INVADERZ
Info + form: Inu x Invaderz Giveaway – 100 Billion $INU and 9 Invaderz to be taken home! – Radix Inu: the Charitable DAO Token on the Radix Platform
$XRD #DAO
---
https://twitter.com/RParrots/status/1533879526115184646
We have finally finished the collection!


To celebrate this we are giving away 5 Radical Parrots to 5 different people!
To enter:
---
https://twitter.com/RadixRatz/status/1533874497488834560
2023 WILL BE THE YEAR OF THAT RAT. Lets goooo radix. Retweet for a chance to get a rat NFT, Happy Monday Rad Fam.
---
https://twitter.com/Fkyshow/status/1534095900611600386
In celebration of the previous trading limit of ">5 Natties holding before sale" being removed, i am giving away 2
@NattyRadishes
See Radit link below for more details. Deadline is 08:00 am GMT, 14th of June 2022.
#RadixNFT #Giveaway #NFT #Radish
---
https://twitter.com/StakeJuicy/status/1534807647777611777
Fancy bagging yourself a hellish Hellhound NFT courtesy of
@CerberRADS
? To be in with a chance to win 1 of 5 hounds all you need to do is follow us and
@CerberRADS
, retweet this tweet, and tag 3 friends in the comments. Winners will be announced on June 16th #NFTGiveaway #Radix
---
https://twitter.com/EnterTheRadtrix/status/1534684027340222464
010101 http://EnterTheRadtrix.com 101010
NFT Giveaway! There will be 15 Radtrix NFTs up for grabs!
How to enter:
Follow
@EnterTheRadtrix

Join our telegram Telegram: Contact @Enter_The_Radtrix

Quote your fav Matrix line that could be about Radix
You have 24 hours!
#NFTgiveaway $XRD
---
https://twitter.com/AV_7744/status/1534417680140075008
Lot of bearish sentiment around so thought I'll do my first giveaway for the Radixfam.
To win:
2 x Radderflies
2 x Radlads
All you have to do is:
Like and retweet this post.
2.Follow


@AV_7744


,


@RadderFlies


and


@RadLadsXRD


.
#Giveaway ends 9th June 8 PM IST. LFG! #RadixNFT
---
https://twitter.com/ThomasM47162473/status/1534630789333270529
Hey #xrd fam! I'm giving away 2x 4b Radix Inu. All you have to do is: like, and tell to
@MisterXRD
what is making you smile today in the comment section

. You have untill Friday 6pm UTC, I will then randomly select 2 winners​:v:
---
https://twitter.com/mayasmining/status/1532366446520680448
Mayas &
@RadicalStaking
are running a giveaway until June 16 that includes 500 #OCI & 55 #radix nfts!
10 lucky winners will receive NFTs from sold out projects like
@AbandonedScorps
@nerds_republic
@ScryptoPunks
& more!
#xrd #radix #mayas
For details: Radical Staking Promotions