Amazed Retro Techzillas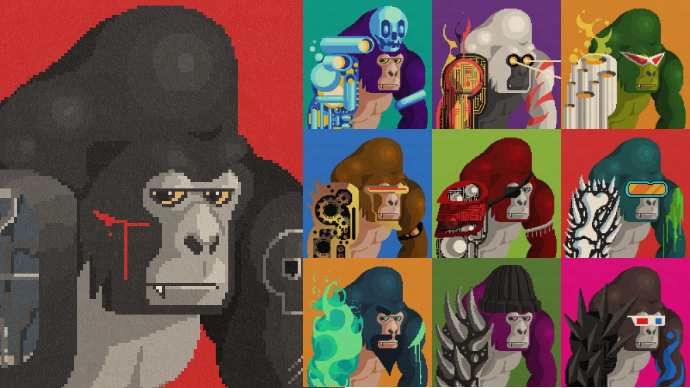 Pixelart. 3000x3000px. Collection of 10 000 unique NFTs. Amazed Retro Techzilla is the official mascot of the ART token.
Collection is in final design stage. Suggestions for traits are possible and more than welcomed.
$ART shareholders are eligible for dividends (in $XRD) from this collection sales. First dividend payments on 31.3.2022.
Reservation
Reservations are open for random allocation and unlimited until the marketplace opens. You will receieve a placeholder token.
Once on the marketplace, sales are available trough direct orders, but limited to a selection of 100 Techzillas per day.
Reservations address
For pre-order, please send 100 XRD or multiples of 100 XRD to:
rdx1qsppry9mz3jq3hn6ymh45urktsy7vmwenhq930r4eprgqadp9snucugrjvj87
---
Price of each NFT: 100 XRD
Links:
Social: